When Should I Plan My Exterior Painting Project?

Summer Painting weather is just around the corner, and you may be wondering, when should I plan my exterior painting project?
Now is a great time to start. Just as you plan for all your summer activities like booking camping sites, scheduling a round of golf or booking a vacation, early planning will give you the most options and the most flexible scheduling.
Schedules for outdoor trades people fill up fast in the early summer as demand peaks. As many seasonal trades start to combine working outdoors and quoting projects, they may become less responsive. In the early spring, when many outside contractors are unable to start work, they have time and can be attentive to the questions you may need answered to understand what your project might require.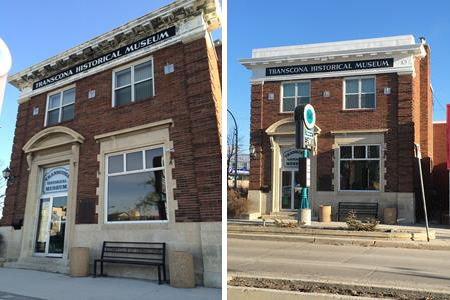 If starting early means March or April, you may ask how is it possible to see what is required with snow on the ground and ice in the eavestroughs? In these conditions, how can contractors view what is needed and provide an accurate proposal?
For Painting Contractors, most of the work that requires evaluation will be well above the snow line. There could be stucco repairs hidden or other small defects near the ground that may need to be revisited once the snow melts, but this should be a minor adjustment to your proposal, if any.
What may be visible, even early in the season, is the amount of repair that could be required in preparation for painting. What often seems like a simple project, on closer inspection is more involved. This is quite normal as we don't often take a close, focussed look at our exteriors, and you may be surprised at the toll our harsh climate has taken.
If you are planning a Winnipeg exterior painting project this summer, here are a few things you may want to consider.
Stucco or masonry repairs
Broken, cracked or missing caulking
Wood repairs that need to be completed prior to painting
Colour change or will colours remain the same
Do I need help with colour selection
Parties, events, or deadlines
Vacation or times the home will be unavailable for work
Timing & sequencing of other exterior work like landscaping or eavestrough replacement
What may have started as a simple exterior painting project to update the look and protect your exterior, may in fact be a bit more involved than expected. Starting early in the spring, or as early as works for you will allow you access to the people you need, and the flexibility to coordinate the best time frame for you.
Recent Projects
Kitchen Cabinet Transformation
Before After So, what if you are happy with your cabinet layout, but would love to add a couple pieces to make it just right? Our clients in west Winnipeg had that scenario. Their […]
The Classic Oak Kitchen - Kitchen Cabinet Spraying
Ron and Donna have a beautiful home which was built approximately 30 years ago. Their kitchen cabinets, solid oak, and grand in the 90's, are not as chic as they once were. This is a very common s […]
Recent Articles
Elevate Your Home with a Professional Paint Job: A Comprehensive Guide with Video Tutorial
A fresh coat of paint has the incredible power to rejuvenate your living space, making it feel brand new. However, embarking on a successful painting project requires thorough preparation. To start, […]
The Significance of Choosing a Reputable Painter for Warehouse Painting
Warehouse painting plays a crucial role in maintaining the appearance, functionality, and safety of industrial spaces. As warehouses are subjected to heavy use, exposure to harsh elements, and potent […]