Warehouse Painters in Winnipeg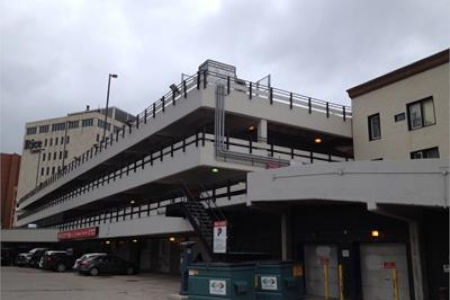 Are you in need of professional warehouse painting in Winnipeg? Then you need our team of pros at Colour Scheme Professional Painters - the trusted experts for painting contractor work.
Re-Painting is our business, and working around people, machinery, and equipment that earns you a living is our specialty. If you need to clean-up for safety reasons, staff morale, or general maintenance, we can help.
We can work taking care of your warehouse painting during shut down, after hours, and around your equipment. We have experience applying and re-coating - Interior Steel Deck Ceilings, Safety Lines, Exterior Concrete Block. Steel Buildings and More!
Warehouse Painting Experts
Is your warehouse looking drab and run down? Getting a new coat of paint will help improve worker morale and restore life to the workspace.
Warehouse painting is an area of expertise for us, and we can work around your hours to ensure we're not in your way. Colour Scheme Professional Painters can work in a manner to protect your equipment, ensuring everything is clean after we're done.
We have experience in applying and re-coating many different parts of a warehouse, including:
Interior steel deck ceilings
Safety lines
Exterior concrete block
Steel buildings
And more
At Colour Scheme Professional Painters, our experienced painting contractors will ensure your belongings are safe and protected during our work. Our warehouse and facility painting team are bonded, licensed, and fully insured with liability insurance and worker's compensation coverage. We can provide you with a wide range of painting services. Let us do the work and bring your vision to life. Contact us and request an estimate today.
Safety Precautions and Industry Guidelines for Warehouse Painting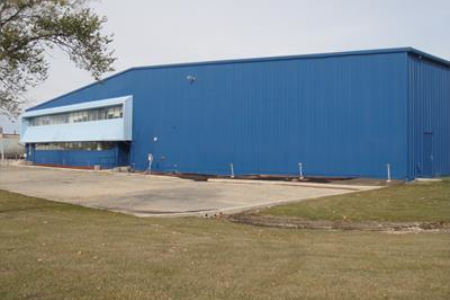 The thing about warehouse painting is that it's not just about making the space look better. There are industry guidelines that must be adhered to when it comes to this type of work.
Colour Scheme Professional Painters is familiar with the various codes that are in place to make sure that your job is carried out correctly. Whether it's corporate-owned or privately owned, you still have to be able to meet regulations.
When we paint, we have to use caution for tasks like line painting. Sure, we want to help you improve the overall visual appearance, but there's more to the job than that.
Get in touch with our team of experts today and set yourself up for success with your painting job. We look forward to providing you with the quality warehouse painting work that you need, so call this Winnipeg painting contractor today.
Recent Projects
Kitchen Cabinet Transformation
Before After So, what if you are happy with your cabinet layout, but would love to add a couple pieces to make it just right? Our clients in west Winnipeg had that scenario. Their […]
The Classic Oak Kitchen - Kitchen Cabinet Spraying
Ron and Donna have a beautiful home which was built approximately 30 years ago. Their kitchen cabinets, solid oak, and grand in the 90's, are not as chic as they once were. This is a very common s […]
Recent Articles
Elevate Your Home with a Professional Paint Job: A Comprehensive Guide with Video Tutorial
A fresh coat of paint has the incredible power to rejuvenate your living space, making it feel brand new. However, embarking on a successful painting project requires thorough preparation. To start, […]
The Significance of Choosing a Reputable Painter for Warehouse Painting
Warehouse painting plays a crucial role in maintaining the appearance, functionality, and safety of industrial spaces. As warehouses are subjected to heavy use, exposure to harsh elements, and potent […]