Get New Paint for Your Office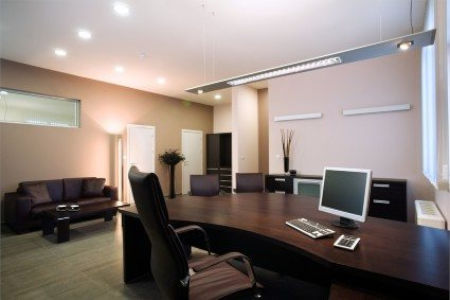 For the best Winnipeg office painting contractor, most business owners rely on the professional painters at Colour Scheme Professional Painters. We're a team of highly trained commercial painters who will work within time restraints, set in advance, to enhance your Winnipeg office with a quality paint job.
Here at Colour Scheme Professional Painters, we believe a fresh coat of paint can be a cost-effective way to increase your building's value. Even more critical, when you opt for office painting, you boost employee morale as well as your enjoyment of the space.
Don't worry about having to close down for the day. We'll work around your schedule, so you can focus on what matters most - running your business.
So, call your Winnipeg office painters today and improve your building, production, and revenue. You'll be amazed at the changes you notice just from scheduling professional painting services with our pros.
How to Increase Your Business - With Paint!
It's true, and you can ask our previous commercial clients. New paint can improve your business in several ways:
Improve Staff Performance
Directly Increase Customer Relations
Increase in Production
Reduce Internal Employee Tension
Increase the Value of the Building
From the interior office painting to the commercial exterior painting, you'll be able to make drastic changes. These changes will directly impact your staff, customers, and overall business revenue.
Improving Your Company with Office Painting
Office painting can be a great way to freshen up an older workplace. Even if it's not that old of a building, you can update the look and feel.
You may be relocating or fixing up your existing office space, and we can help. Budget is usually a concern, and our detailed written quotes are a great way to start the process.
During your in-person consultation, we can discuss your needs, including timeline, hours of work, and the furniture. Furniture and cabinets are often one of the most substantial challenges in an office project.
We can assist with moving, arrange professional movers, or you may decide to do this on your own. Colours can be tough in an office with multiple opinions.
If this sounds like your office, our colour consultant can help you to choose and coordinate colours. This is a great way to get professional advice and keep the peace amongst coworkers!
Some of our office painting services include:
Paint to walls and trim
Drywall repairs
Wallpaper installation
Painted whiteboard coatings
Colour consultations
We'll make sure that your office is kept clean and tidy throughout the process, and your equipment is protected. If an after-hours schedule is required, we can accommodate you to keep your team working.
Our team will work hard to ensure that the project is done to your satisfaction and on time. Contact us today to request a quote or service for office painting from Winnipeg area experts.
Recent Projects
Kitchen Cabinet Transformation
Before After So, what if you are happy with your cabinet layout, but would love to add a couple pieces to make it just right? Our clients in west Winnipeg had that scenario. Their […]
The Classic Oak Kitchen - Kitchen Cabinet Spraying
Ron and Donna have a beautiful home which was built approximately 30 years ago. Their kitchen cabinets, solid oak, and grand in the 90's, are not as chic as they once were. This is a very common s […]
Recent Articles
Elevate Your Home with a Professional Paint Job: A Comprehensive Guide with Video Tutorial
A fresh coat of paint has the incredible power to rejuvenate your living space, making it feel brand new. However, embarking on a successful painting project requires thorough preparation. To start, […]
The Significance of Choosing a Reputable Painter for Warehouse Painting
Warehouse painting plays a crucial role in maintaining the appearance, functionality, and safety of industrial spaces. As warehouses are subjected to heavy use, exposure to harsh elements, and potent […]