Exterior Painting Experts
If you're not sure how big an impact exterior painting will make for your Winnipeg area home, next time you drive up, take a closer look. This is the first thing everyone sees.
Without a doubt, you notice the colours, the condition of the paint & how clean it is. Exterior painting can be a source of pride or maybe a source of frustration.
Exterior wood painting, stucco coating and rotted wood repairs are the added touch that your exterior painting project may need.
With expert preparation, the right coatings and of course the perfect colour scheme, your exterior can regain the look you've been missing!
Benefits of Exterior Painting
Your home is probably your largest investment. Painting protects parts of your home susceptible to rot or decay because of Wind, Rain, Snow, and the Sun.
Protects your Investment

Pride of Ownership
Endless Colour Options

Increased Curb Appeal
Cost Effective .vs Moving

Increased Property Value
Imagine your Home Updated with a New Long Lasting Paint Job.
Did you know that even if you have the budget to replace you wood siding, change your wood windows and doors, you don't have to?
Wood trim does require care, but with thorough preparation carefully carried out, you can extend the life of your wood frames, windows, and doors.
Did you know that rotted wood pieces in wood window and door frames can be replaced?
We can help you to re-gain years of service from parts of your home you have already paid for.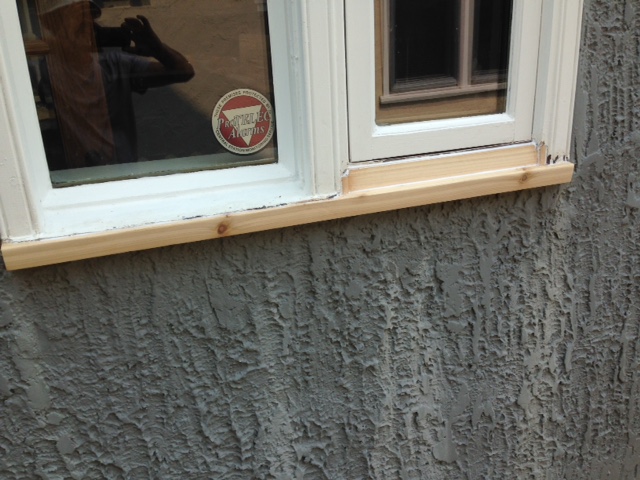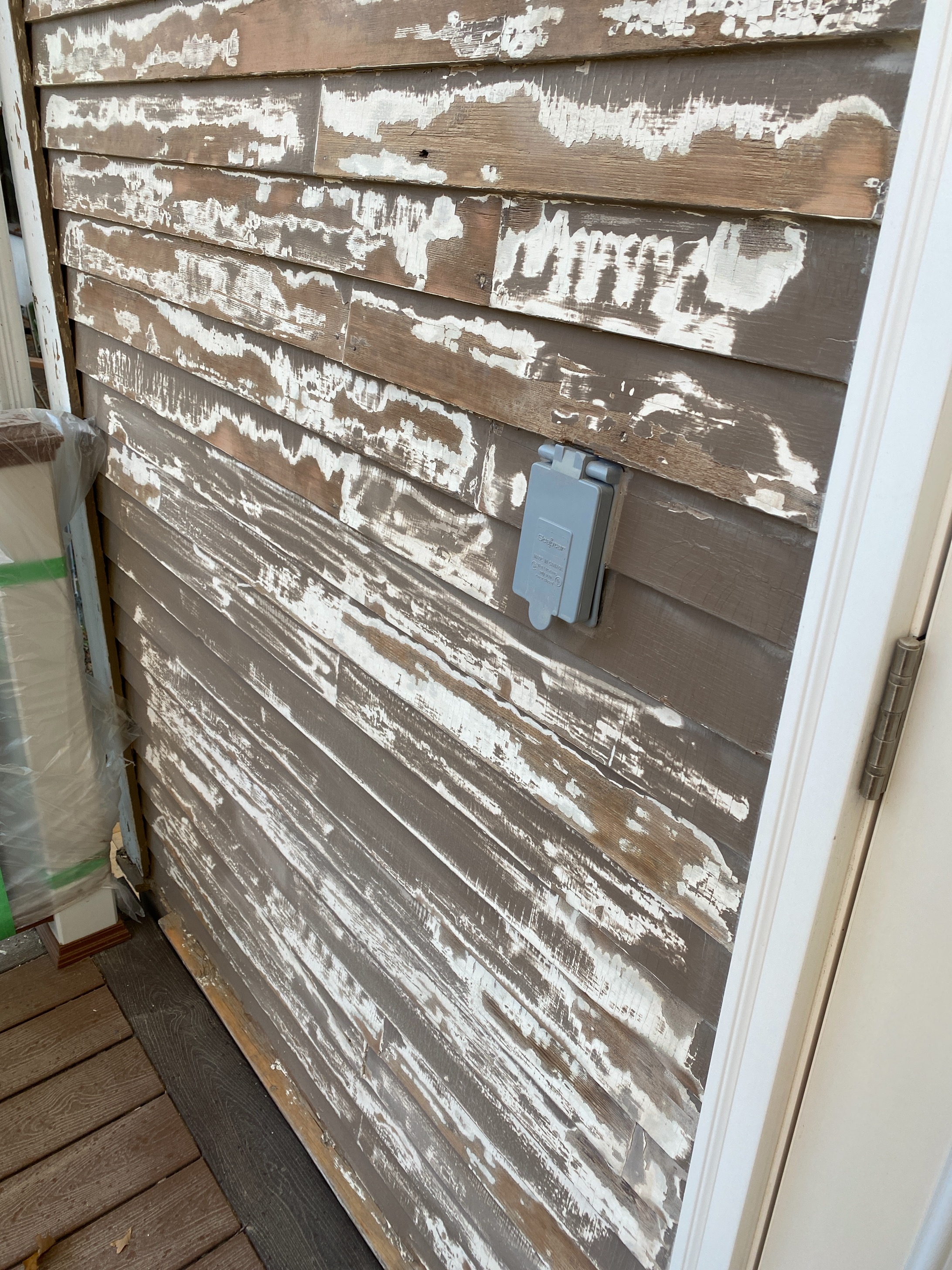 Why is Preparation so Important?
Does your trim look "old" even after it's been painted? Does it feel like it was just last year that you had your trim re-painted?
Have you ever attempted a project only to discover how boring and tedious the preparation phase of the work is? Its easy to want to cut corners on this part of the project.
Preparation is the foundation for all that we do, period. If you cut corners and rush to finish, two very significant things are certain to happen.
The finish does not look good
The finish does not last
If you have had a project not last as long as it should, it was likely a result of cutting corners to save time.
Time spent on preparation will result in a job that lasts and looks good too!
Typical Preparation Tasks might include:
Pressure washing
Caulking
Power Sanding
Paint Scraping
Hand Sanding
Paint stripping
Basic exterior painting preparation is to scrape, spot prime and paint. This is basic, not what it takes to provide a good-looking long-lasting finish.
Long lasting is the goal and good looks come (as a bonus) with the extra work required to ensure a paint job lasts in our climate.
Paint selection is important
Most major paint companies have products that range from entry level to exceptional and for exterior painting, buying the best you can afford, will get the best results.
Choosing a well-known brand is the first step to selecting paint. If you are looking for the longest lasting paint coating, higher priced products are an excellent investment.
Labour makes up almost 80% of your project cost so spending more on a better paint will not affect your investment much, but deliver a big benefit in longevity.
Beware, higher priced products do not make up for poor preparation.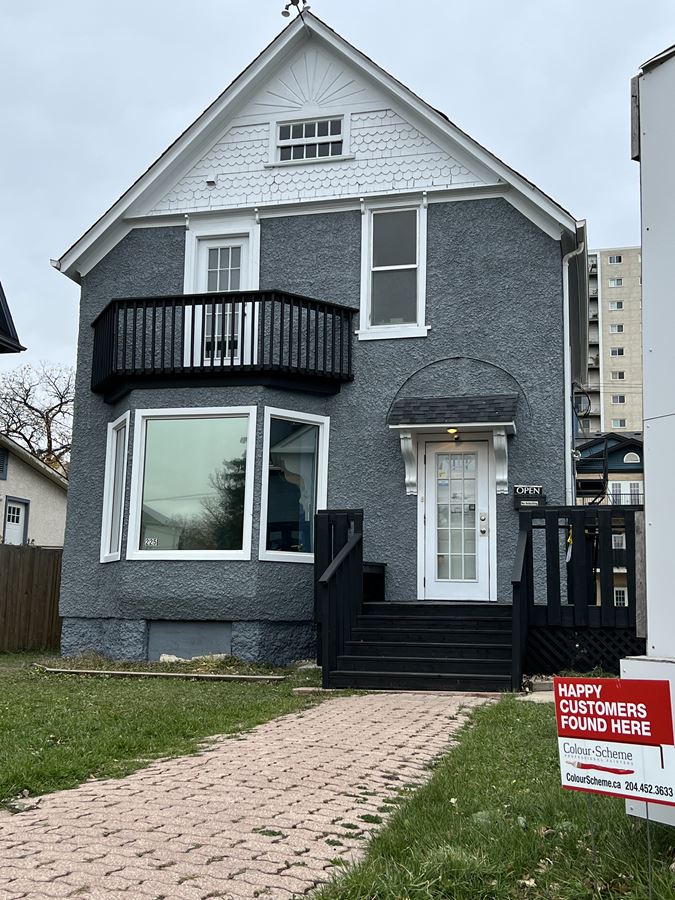 What's the benefit of a Warranty?
Protection & Peace of mind.
Everything is getting more costly these days & if you've invested in a long-lasting paint job, your warranty should reflect what you paid for, shouldn't it?
Unlike a TV or Sofa which you can touch or try it out before you make a decision, you have to trust, blindly, that you are receiving what you paid for.
An exterior painting Warranty reflects the companies' level of confidence in their work. If they have a long track record of being in business and know what works, what does not, the warranty should reflect their ability.
Warranties should protect you
Paint failure
From poor preparation
Improper application
Cheap paint products
Poorly skilled applicators
What is our Warranty?
We have the most comprehensive warranty in our service area.
4 years against paint failure
2 years of free spring inspections
Our worry-free warranty includes 2 free annual inspections. That's right, we personally inspect our work for defects annually for 2 years and repair any warranty work necessary.
Why do that? We do not want a small defect to turn into a larger one. We promised a long-lasting, good-looking paint job and we want to stand behind that promise.
We want you to feel confident and fell peace of mind that you have trusted the right people to look after your project, today and in the future.
***please see our full Warranty description for all details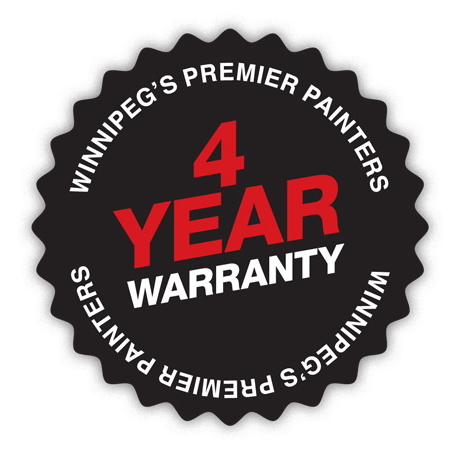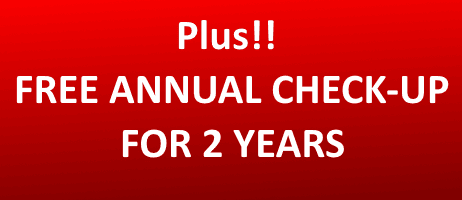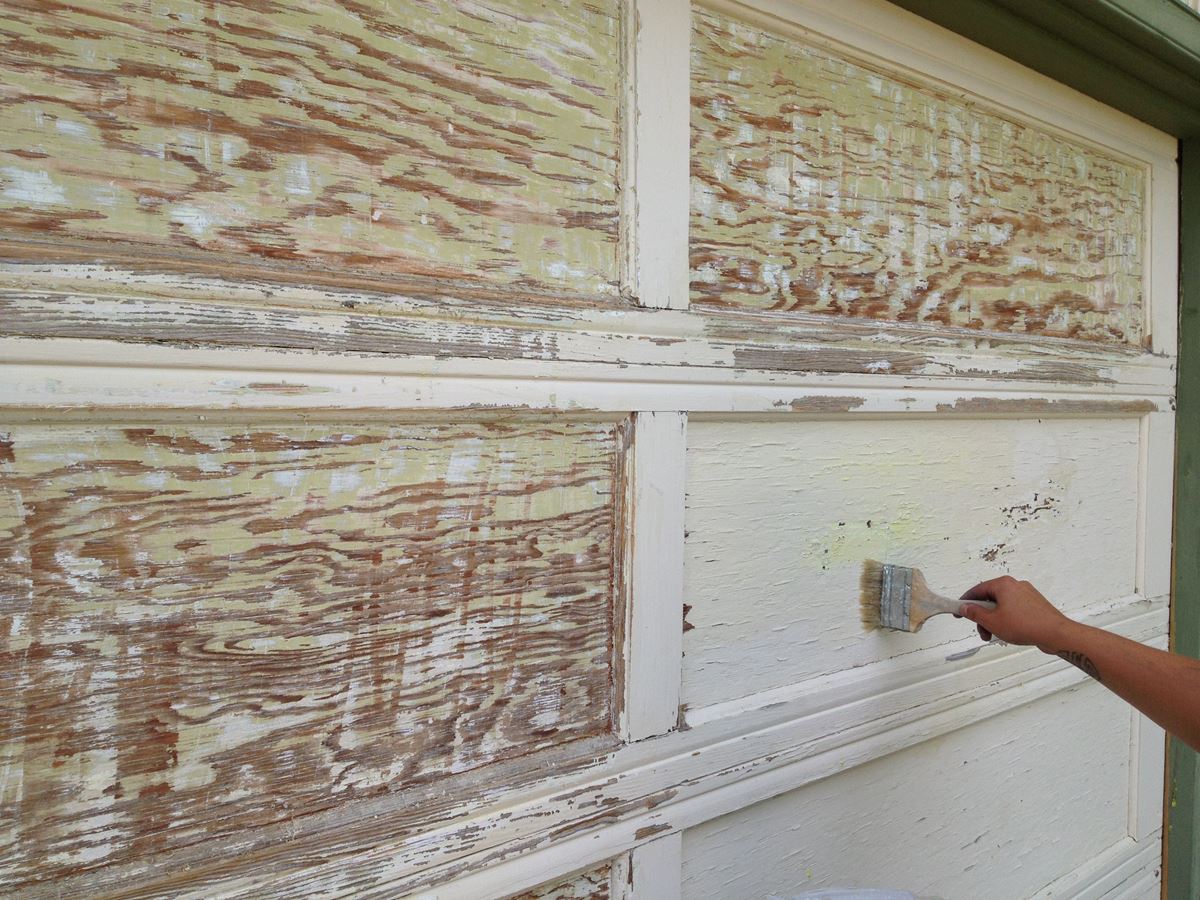 What is the process?
Stage 1 – Create your Project Plan


Deposit collected
Admin team starts to co ordinate schedule & sequence of work
Choose your colours & provide to our admin team
Choose colours with assistance from our Team Colour Consultant & provide to our admin team

Stage 2 – Preparing for Painterss


Stucco repairs completed by our stucco professional
Rotted wood repair completed by our Team Carpenter

Stage 3 – Safety Plan


Safety equipment installed on home or building if required

Stage 4 – Onsite with Painters


Work Trailer to be delivered to site in preparation for work – night before
Meet your painting team
Daily communication with client begins onsite with Lead Painter & Team
Preparation starts
Pressure wash to be completed by our team if required

Stage 5 – Onsite Paint Process Continues


Daily communication with client continues with Lead Painter & Team
Finish coats start to be applied

Stage 6 – Last day of work


Final Walk-through inspection – with Lead Painter
Confirm work is completed to 100% satisfaction

Enjoy!

Recent Projects
Kitchen Cabinet Transformation
So, what if you are happy with your cabinet layout, but would love to add a couple pieces to make it just right? Our clients in west Winnipeg had that scenario. Their kitchen was built in the 80's and had the original oak faced cabinets in […]
The Classic Oak Kitchen - Kitchen Cabinet Spraying
Ron and Donna have a beautiful home which was built approximately 30 years ago. Their kitchen cabinets, solid oak, and grand in the 90's, are not as chic as they once were. This is a very common story. They have a beautiful oak kitchen, custom built by […]
Recent Articles
Your Guide to Interior Painting: Expert Insights from Colour Scheme Professional Painters
Are you considering giving your Winnipeg home a fresh new look with a fresh coat of paint? Interior painting can breathe life into your living space, express your personality, and even add value to your property. Before diving into your interior painting project, it's essential to […]
Elevate Your Home with a Professional Paint Job: A Comprehensive Guide with Video Tutorial
A fresh coat of paint has the incredible power to rejuvenate your living space, making it feel brand new. However, embarking on a successful painting project requires thorough preparation. To start, you must decide on the color and finish you desire. Next, gather the essential equipment, […]