Winnipeg Exterior Painters at Your Service

When you hire our Winnipeg exterior painting team, you can rest assured that when it comes to your satisfaction, that's our main goal. In fact, your satisfaction is 100% guaranteed.
This approach is part of what makes the Colour Scheme Professional Painters company the preferred local painting contractor. We care about taking care of your home, from the outside in.
If your home is not properly sealed from moisture, mildew, dry rot, bugs, and other damaging environmental factors, severe damage to the structure of your home can occur. Residential and commercial clients are delighted that they chose us for our extraordinary standards for preparation, priming, and finish coat.
We're a full-service exterior and interior painting contractor that strives to make the project you've envisioned become a reality. We have the application product knowledge to assure you of a flawless exterior painting job that will be sure to please, endure, and add real value to your home.
Winnipeg's Premier House Painters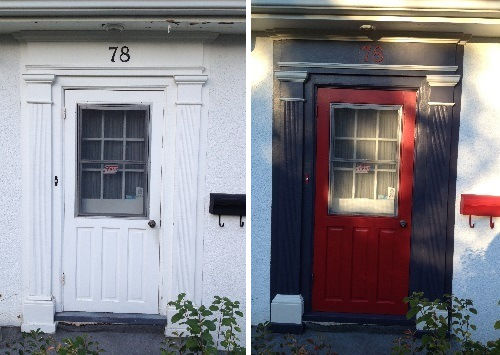 You have come to the conclusion that the exterior of your house needs painting, and you're going to get a few quotes. If you're like most people, you don't do this very often, and knowing which exterior painting professional you can trust can be difficult.
All the different paints, people, techniques, and pricing can be overwhelming. Here are some ideas to consider when looking at your project.
How long do you expect the paint job to last?
What should the quality of preparation be?
Do I have any rotted wood, broken or missing stucco?
Does my exterior need caulk?
Do I need to use a Primer & how many Finish coats of paint do I need?
What quality of paints are there, and which should I choose to meet my goals?
How will this process affect my Landscaping? My Plants?
Exterior Painting Experts Providing Superior Results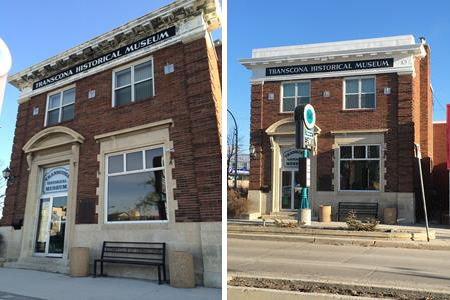 At Colour Scheme Professional Painters, we'll ensure that the paint job meets your goals for looks, longevity, and budget. We have the product knowledge to assure you of a beautiful paint job that will be sure to endure and add value to your home.
There are many benefits associated with professional house painting, such as:
Increased Property Value
Better Curb Appeal
Improved Cohesiveness with Environment
Enhanced Protection Against the Elements
Updated and Upgraded Look
Even if you plan on sticking with the same colour your house has been, it will look fresh and clean. Contact us today to schedule a consultation for your exterior painting project in Winnipeg and surrounding areas.
Let us show you, in person, how we're earned the impeccable reputation we have.
Recent Projects
Kitchen Cabinet Spray
We have been painting kitchen cabinets for many years and the largest change is to a sprayed finish. Stains are desired, but far less often. The real change here is to a sprayed finish. You can ap […]
Recent Articles
Seafoam Green for Interior Painting, is It Really Still
If you're like most people, you've heard the color named, "Seafoam Green" throughout your lifetime. No matter your age, you're likely to have owned many things over the years that were seafoam green. […]
Top Tips For Hiring The Right Winnipeg Painting Contractor
Painting the interior and the exterior portions of the house is a vast project that requires a lot of preparation and challenges. Taking up this restoration work on your own is nearly impossible. G […]