Welcome to Colour Scheme Professional Painters: a Charleswood Painting Contractor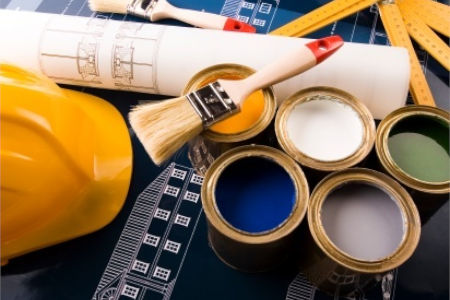 Colour Scheme Professional Painters is the preferred name in Charleswood for superior painting contractor services. There's no need to settle for anything less than the best, and we're here to make sure you never have to.
It's amazing what a fresh coat of paint can do to your home or business, as long as the right experts apply it. High-quality painting work from our pros will breathe new life into your existing building, be it residential, commercial, or industrial.
We take pride in the work that we do, and that's reflected in our final finished work. We invite all our current and prospective clients in the Charleswood area to contact us and see what makes us the right fit for your job.
Why You Need to Go Pro for Painting
Most home improvement stores try to encourage customers to take a project like painting and make it a DIY job. Should interior painting for your Charleswood home become a Saturday afternoon do-it-yourself task?
There are plenty of mistakes to be made by anyone who lacks the training, experience, and skills needed to paint the inside of a home. Some examples of common mistakes DIYers and even some questionable painting contractors make:
Skipping the Prep
Haphazard Cleanup
Using the Wrong Sheen
Painting Without Direction
Not Taping Edges
So much of the job is actually about preparation and cleanup, and less about the paint application. Plus, you'd think choosing the colours would be the simple part.
However, the reality is that you should have professional assistance to maneuver through the colour selection process, as well. We're here to make this project an enjoyable one, which means letting us take care of the hard part while you enjoy the outcome.
Professional Services From Our Team
We're proud to offer the services that we provide, which are the exact ones that all our clients need. You can choose from one or more of the following:
Residential Exterior Painting
Residential Interior Painting
Commercial Office Painting
Commercial Exterior Painting
Industrial Warehouse Painting
Industrial Facility Painting
The mistake that property owners commonly make is thinking that painting is just about appearance. The truth of the matter is that high-quality painting does much more for your home or business than that.
For one thing, it's essential for proper wall protection. For another, it helps to make a good first impression, be it a business or a home.
Contact us immediately if you're ready to begin on a project that requires the expertise of a Charleswood painting contractor.
There are currently no reviews or testimonials; check back soon!
Recent Projects
Kitchen Cabinet Transformation
So, what if you are happy with your cabinet layout, but would love to add a couple pieces to make it just right? Our clients in west Winnipeg had that scenario. Their kitchen was built in the 80's and had the original oak faced cabinets in […]
The Classic Oak Kitchen - Kitchen Cabinet Spraying
Ron and Donna have a beautiful home which was built approximately 30 years ago. Their kitchen cabinets, solid oak, and grand in the 90's, are not as chic as they once were. This is a very common story. They have a beautiful oak kitchen, custom built by […]
Recent Articles
Your Guide to Interior Painting: Expert Insights from Colour Scheme Professional Painters
Are you considering giving your Winnipeg home a fresh new look with a fresh coat of paint? Interior painting can breathe life into your living space, express your personality, and even add value to your property. Before diving into your interior painting project, it's essential to […]
Elevate Your Home with a Professional Paint Job: A Comprehensive Guide with Video Tutorial
A fresh coat of paint has the incredible power to rejuvenate your living space, making it feel brand new. However, embarking on a successful painting project requires thorough preparation. To start, you must decide on the color and finish you desire. Next, gather the essential equipment, […]