River Heights Painting Contractor - Colour Scheme Professional Painters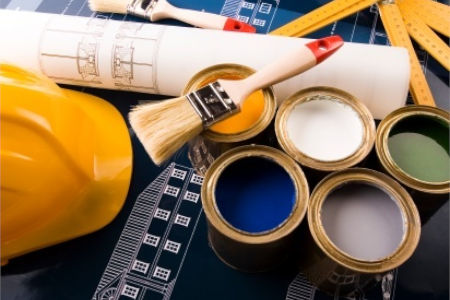 Finding the perfect River Heights painting contractor for your home or business is as easy as giving the team here at Colour Scheme Professional Painters a call. We work each day tirelessly to take care of our clients.
Our customer base is made up of residential, commercial, and industrial clients, all of which expect exceptional workmanship. Since 1992, that's exactly what we've been delivering.
The only way to maintain the high rate of repeat and referral business that we have is to take good care of our clients, offering superior work for every job. If you have a home or business in the River Heights area, you can trust us to go above and beyond to meet and exceed your needs.
Professional Exterior House Painting
There are plenty of great reasons you should opt for professional River Heights house painting - and soon! Some of the benefits of residential exterior painting include:
Optimize Curb Appeal
Increase Your Home Worth
Protection Against the Elements
Update and Upgrade the Look
Conceal Stains and Blemishes
Pressure washing your home's exterior can do a lot for it. In fact, it's an important first step in the painting process because it removes dirt and marks.
However, some stains are permanent, and covering them up is the best way to handle it. Even if you love your current colour, we can stick with that but freshen up the look.
The paint you chose should also go well with other elements of your property, including your landscaping. Think beyond your own backyard, though, and try to create cohesiveness with your neighbors too, by picking the ideal paint colours.
We're here to help you through the entire process. From the initial colour consultation to the final walk-through, we're dedicated to superior service.
What Colour Scheme Professional Painters Can do For You
Part of the reason our painting company has become so successful is that we're committed to the work we do. This isn't a side job we do in addition to landscaping or plumbing.
Our professional focus is on painting for home and business owners. While we may not offer a long list of services, we offer just enough to cover the needs of our customers.
These include:
Residential Painting
Commercial Painting
Industrial Painting
Office Painting
Commercial Exterior
House Painting
Interior Painting
Warehouse Painting
Facility Painting
Give us a call today so we can begin working on your project. When you contact us, you can feel confident that you're getting the best from a local River Heights painting contractor.
There are currently no reviews or testimonials; check back soon!
Recent Projects
Kitchen Cabinet Transformation
So, what if you are happy with your cabinet layout, but would love to add a couple pieces to make it just right? Our clients in west Winnipeg had that scenario. Their kitchen was built in the 80's and had the original oak faced cabinets in […]
The Classic Oak Kitchen - Kitchen Cabinet Spraying
Ron and Donna have a beautiful home which was built approximately 30 years ago. Their kitchen cabinets, solid oak, and grand in the 90's, are not as chic as they once were. This is a very common story. They have a beautiful oak kitchen, custom built by […]
Recent Articles
Your Guide to Interior Painting: Expert Insights from Colour Scheme Professional Painters
Are you considering giving your Winnipeg home a fresh new look with a fresh coat of paint? Interior painting can breathe life into your living space, express your personality, and even add value to your property. Before diving into your interior painting project, it's essential to […]
Elevate Your Home with a Professional Paint Job: A Comprehensive Guide with Video Tutorial
A fresh coat of paint has the incredible power to rejuvenate your living space, making it feel brand new. However, embarking on a successful painting project requires thorough preparation. To start, you must decide on the color and finish you desire. Next, gather the essential equipment, […]