Are You in Search of a Headingley Painting Contractor Today?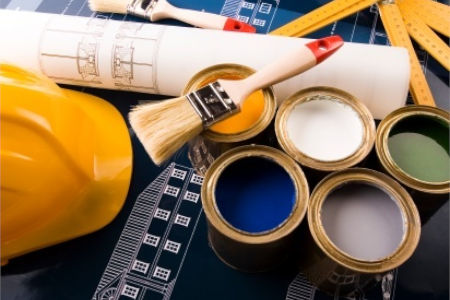 Colour Scheme Professional Painters is the premier company to contact in Headingley when you need a painting contractor. Whether it's painting the home of your dreams or refreshing the look of your industrial warehouse, we do it all.
We're not just a painting company; we're a team of skilled industry specialists. The skills we have as an established local Headingley company demonstrates our commitment to customer satisfaction.
In fact, our customer satisfaction is 100% guaranteed. We're eager to have the opportunity to prove to you how committed we are by showing you firsthand what our skilled handiwork looks like.
Colour Scheme Professional Painters - Headingley Painting Contractor
You don't need to look any further than Colour Scheme Professional Painters to have all your painting needs met. As the top Headingley painter in the area, we have the experience and expertise to get the job done right.
You may be able to find another painting contractor in Headingley, but our workmanship quality is unsurpassed. We're here to make all your dreams come true for your professional painting.
Call our painters today and see the difference we can provide. We offer essential and highly requested services such as:
Residential Painting
Commercial Painting
Industrial Painting
Exterior Painting
Office Painting
Commercial Exterior
Warehouse Painting
Facility Painting
The painting work we do will enhance the overall appearance, but there's more to it than that. For one thing, quality painting protects the walls, inside and out.
For commercial and industrial work, it's also about meeting and exceeding guideline requirements. Whether for safety or something else, it's critical that the work is precise.
Make the Most of Your Home With Exterior Painting
Make the most of your curb appeal with stunning house painting services. At Colour Scheme Professional Painters, we feel as if it can add an air of elegance to your home, and even your garden or landscaping. However, constant exposure to these Canadian elements can do quite a bit of damage to the outside of your house. Applying a fresh coat of paint, as needed, will decrease the appearance of stains, and keep your exterior looking beautiful.
To successfully paint your residential exterior, you should call our team of professionals to prepare the surface and surrounding area properly. Even more importantly, our work guarantees your satisfaction, so you'll love the look of your house for years to come.
Nothing can prepare you for how much better your exterior will look once we complete your project. Call us now and feel confident that you'll love the work this Headingley painting contractor does for you.
There are currently no reviews or testimonials; check back soon!
Recent Projects
Kitchen Cabinet Transformation
So, what if you are happy with your cabinet layout, but would love to add a couple pieces to make it just right? Our clients in west Winnipeg had that scenario. Their kitchen was built in the 80's and had the original oak faced cabinets in […]
The Classic Oak Kitchen - Kitchen Cabinet Spraying
Ron and Donna have a beautiful home which was built approximately 30 years ago. Their kitchen cabinets, solid oak, and grand in the 90's, are not as chic as they once were. This is a very common story. They have a beautiful oak kitchen, custom built by […]
Recent Articles
Your Guide to Interior Painting: Expert Insights from Colour Scheme Professional Painters
Are you considering giving your Winnipeg home a fresh new look with a fresh coat of paint? Interior painting can breathe life into your living space, express your personality, and even add value to your property. Before diving into your interior painting project, it's essential to […]
Elevate Your Home with a Professional Paint Job: A Comprehensive Guide with Video Tutorial
A fresh coat of paint has the incredible power to rejuvenate your living space, making it feel brand new. However, embarking on a successful painting project requires thorough preparation. To start, you must decide on the color and finish you desire. Next, gather the essential equipment, […]