What Should I Look For When Looking For An Exterior Painting Contractor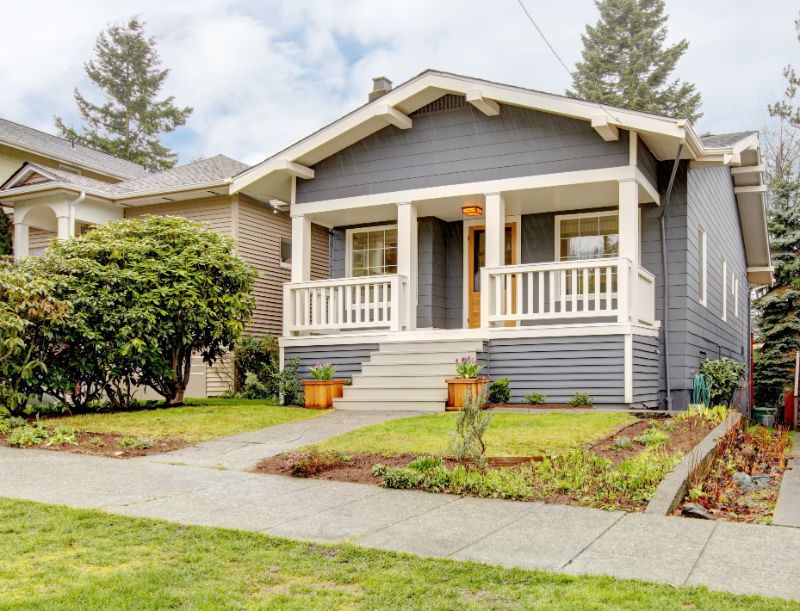 If you are planning to have the exterior of your home or office painted, like many people, you may ask a friend for a referral, or simply "Google" for Exterior Painters in your area.
With one, or a few, names in hand, the next step may be to arrange an appointment for an estimate. From the moment of the first email or phone call to the contractors, many savvy customers are already evaluating the professionalism of the contractors they have reached out to.
The first few interactions are great indicators of what your working relationship could be with each of these contractors. This is a wise approach. Why not use your experience from the earliest moments to get a sense of how they operate their business? Looking back at other contractor interactions over the years, you may recall tell-tale indicators you let slide by, that you may have wished you paid more attention to. Painting contractors will treat estimates and appointments in a variety of ways & you may need to determine which approach is best for you.
Here are a few things to consider on your first call:
When you call, are they friendly and happy to hear from you?
Are they in the middle of something and distracted?
Does it seem like they genuinely want your business?
Do they have a system to book appointments, or will they "pop by"?
How they respond to requests for quotes can be reflective of future responsiveness & organization in general. If your project is like most, you may have other elements that may need to be considered as a part of the project or possibly separate from the painting. Some of these other items may include rotted wood repair, stucco repairs, caulking, pressure washing or removal of old wooden storm windows.
Can they offer you company resources or contacts to look after these, or do you need to coordinate this?
The amount of effort put forward at this stage is indicative of their desire to look after your project from the beginning to the end.
What about the schedule? Will they provide you a date, or will you simply be "in the queue"? Most contractors know how long a project will take, of course, since this is how they determine the price. The absence of a schedule may also be an indication of their experience or sophistication and, again, organization.
Does your contractor have a team or work alone? If your contractor is a solopreneur, they could be affected by weather, illness or other factors that may mean your project has significant delays.
If they have employees, this may provide flexibility if a team member is ill, or they need to add some help to make up for a weather delay. Some busy painting contractors might hire subcontractors to do your project when they get too busy. Subcontractors are hired by the company you hired, and they could find themselves with excessive work loads also & that may affect the timeliness of your project's completion. If you are working towards a deadline or end of season, their ability to complete your project may be a consideration.
Before you consider price or paint, start your selection process by paying attention to contractors' early indications of how they do business. Making sure they do business the way you expect, before you hire them, may ensure you can be confident you're talking to the right exterior painting contractor for your needs.
If you'd like to see how our team compares and can transform your home or business, please contact us at 204-452-3633 or request a free estimate on our website.
Recent Projects
Kitchen Cabinet Transformation
Before After So, what if you are happy with your cabinet layout, but would love to add a couple pieces to make it just right? Our clients in west Winnipeg had that scenario. Their […]
The Classic Oak Kitchen - Kitchen Cabinet Spraying
Ron and Donna have a beautiful home which was built approximately 30 years ago. Their kitchen cabinets, solid oak, and grand in the 90's, are not as chic as they once were. This is a very common s […]
Recent Articles
Elevate Your Home with a Professional Paint Job: A Comprehensive Guide with Video Tutorial
A fresh coat of paint has the incredible power to rejuvenate your living space, making it feel brand new. However, embarking on a successful painting project requires thorough preparation. To start, […]
The Significance of Choosing a Reputable Painter for Warehouse Painting
Warehouse painting plays a crucial role in maintaining the appearance, functionality, and safety of industrial spaces. As warehouses are subjected to heavy use, exposure to harsh elements, and potent […]