The 2023 Winnipeg Renovation Show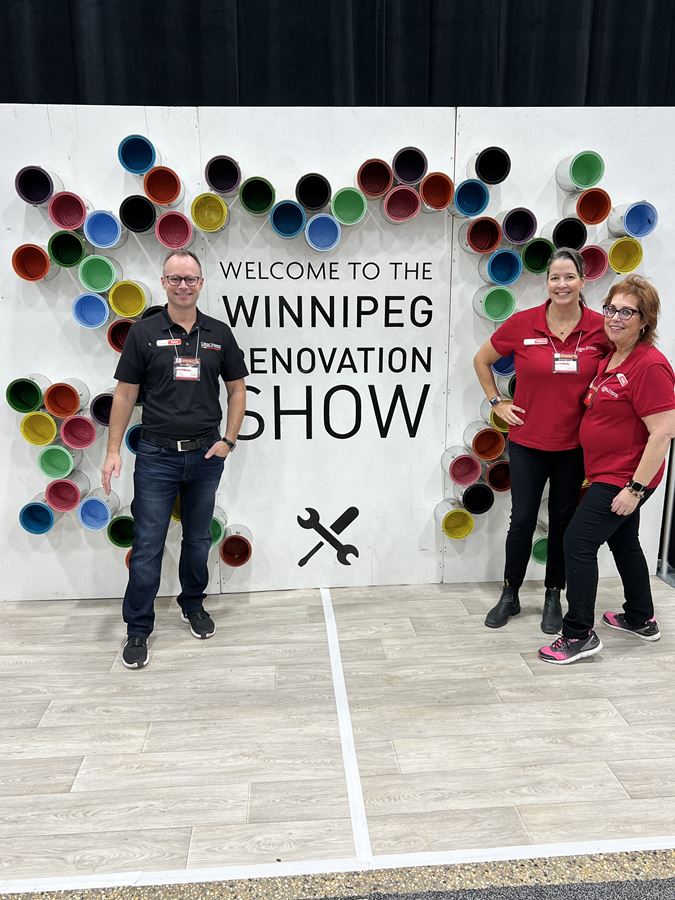 The 2023 Winnipeg Renovation show was an eye-opening experience. I've been in shows in the past and I clearly remember the amount of energy spent to prepare, set-up, work the show, and then tear down compared with the return on investment not meeting my expectations or needs.
This past year, in December when Gail, in our office, suggested we consider the show, my mind immediately reflected on my past experience, I was initially uninterested. The idea did not leave my mind though, a seed had been planted and I started to think about the time that passed, what may have changed in that time, and what did we have to offer today that might be different from 10 or more years ago.
Colour Scheme Professional Painters is involved in many aspects of repainting and the service that has gained popularity in the last 5 years is Kitchen Cabinet Spraying or Kitchen Cabinet Re-spraying.
Just as we re-paint homes and offices, we re-spray kitchen cabinets, wall units, wood railings and others. The renovation show could provide us the venue to allow potential clients the opportunity to see and feel what their cabinets could be, if they chose to re-spray instead of either keeping what they have or throwing them away. Gail was on to something.
We had to decide quickly and five weeks later, we had our booth set-up. Signage was hung, our team scheduled, and beautiful before & after pictures next to actual Oak, Maple, Cherry & Birch cabinet doors, sprayed with our water-based lacquer coating.
The experience of being at the show was a big surprise for me. The first day, Friday, at 12:00 noon the doors opened, and people were waiting to gain entry. It wasn't a stampede but the number of well-educated consumers asking thoughtful questions about our service, often armed with photos of their kitchen, made it feel like I was doing an in-home consultation without leaving our "office". Often our booth had multiple teams of homeowners looking at sprayed oak doors and touching the coating to be sure it would be what they hoped for. This experienced repeated itself throughout the weekend.
I could not handle this alone, which lead to another unexpected pleasure from the show - watching our team in action. I was able to see our Team in a way that is not possible in the office, or on a jobsite. Instead of talking on the phone, Tricia and Gail were able to speak to our clients face to face and Igor & Jass were now consultants instead of the applicators. Watching them share the kitchen cabinet re-spraying process, the benefits or cost savings & addressing any questions was quite satisfying. They are talented & seeing them in action just re-enforced the respect I have for them.
Our goal going to the renovation show was to promote our kitchen cabinet re-spraying and generate some new business. Time will tell if our "return on investment" for time and money spent was well invested but the overall experience at the home renovation show was eye opening for me personally & easily considered a big win for our team at Colour Scheme Professional Painters.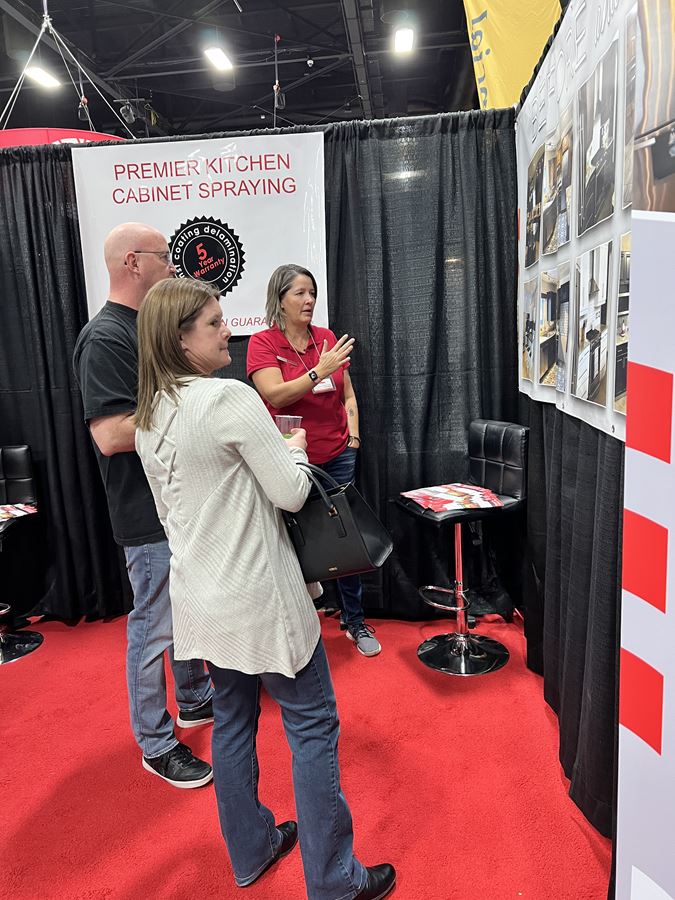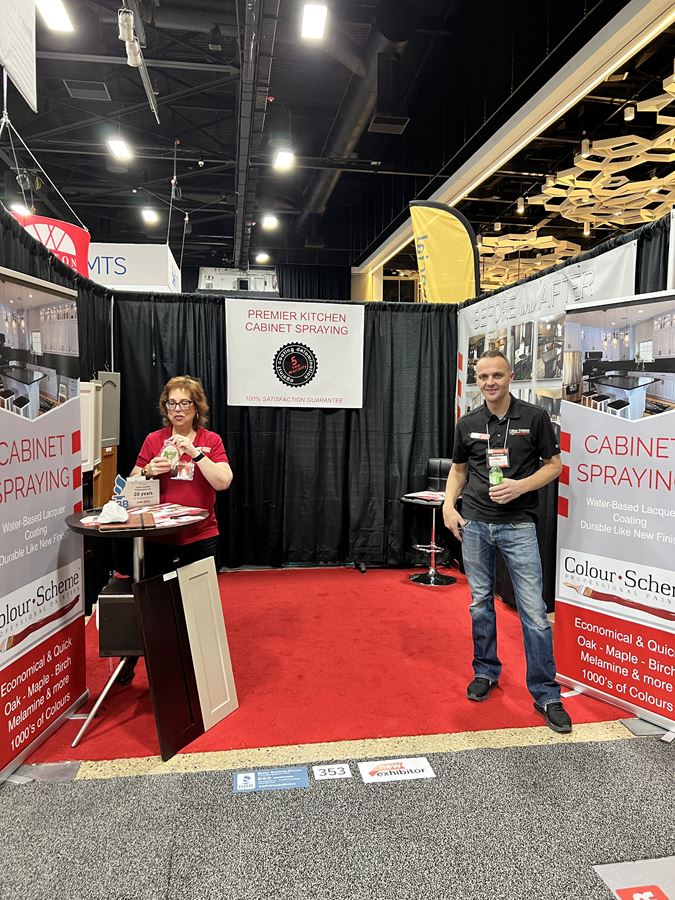 Here are some examples of recently completed Kitchen Cabinet Re-spraying projects.
https://www.colourscheme.ca/projects/kitchen-cabinet-transformation
https://www.colourscheme.ca/projects/kitchen-cabinet-spraying
Recent Projects
Kitchen Cabinet Transformation
Before After So, what if you are happy with your cabinet layout, but would love to add a couple pieces to make it just right? Our clients in west Winnipeg had that scenario. Their […]
The Classic Oak Kitchen - Kitchen Cabinet Spraying
Ron and Donna have a beautiful home which was built approximately 30 years ago. Their kitchen cabinets, solid oak, and grand in the 90's, are not as chic as they once were. This is a very common s […]
Recent Articles
Elevate Your Home with a Professional Paint Job: A Comprehensive Guide with Video Tutorial
A fresh coat of paint has the incredible power to rejuvenate your living space, making it feel brand new. However, embarking on a successful painting project requires thorough preparation. To start, […]
The Significance of Choosing a Reputable Painter for Warehouse Painting
Warehouse painting plays a crucial role in maintaining the appearance, functionality, and safety of industrial spaces. As warehouses are subjected to heavy use, exposure to harsh elements, and potent […]