Revitalize Your Home: A Professional Painter's Guide to Exterior Painting and Maintenance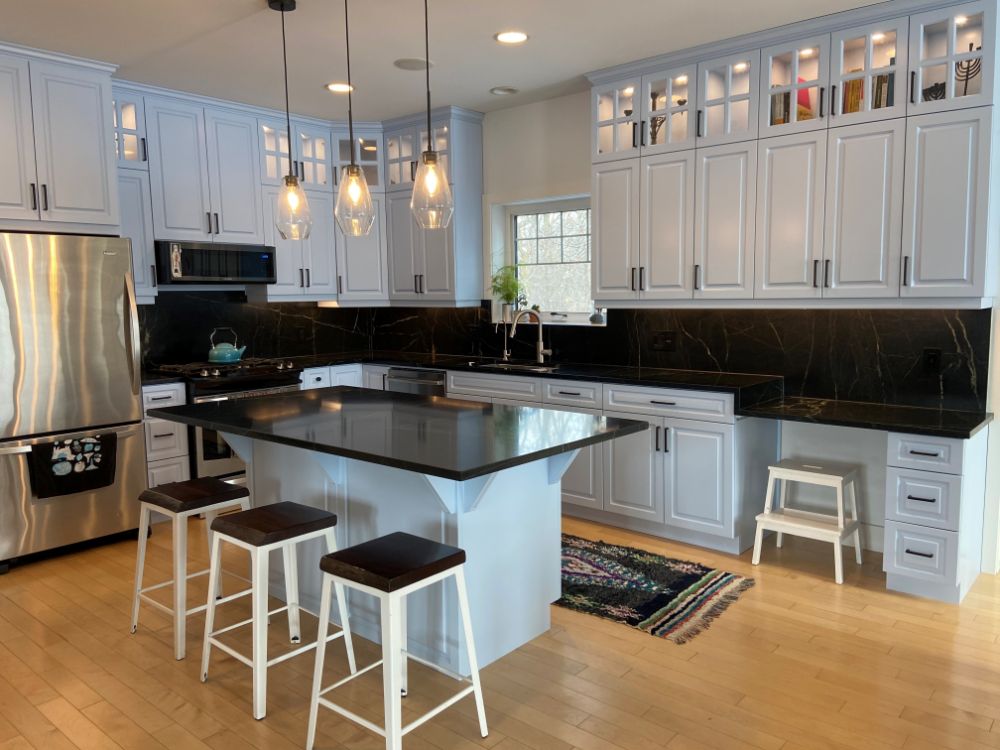 Assessing and Addressing Paint Deterioration
As a professional painter, I often encounter houses in need of maintenance and updating, just like the one on Dalhousie Drive. Weathering the elements of cold winters, hot summers, and unpredictable springs can take a toll on a home's exterior, leading to peeling paint and wear and tear.
During my assessment, I carefully examine the factors contributing to the paint's deterioration. Constant exposure to intense afternoon sun and strong winds, coupled with heavy snowfall during winter, leaves this house vulnerable. Moisture infiltration from accumulated snow on the small roof adds to the problem. Notably, the cedar siding's lowest part, farthest from the eave, shows the most damage due to increased exposure.
Understanding these conditions, I focus my preparation efforts on addressing the most vulnerable areas. By reinforcing these sections, I ensure a durable and long-lasting paint job that can withstand future challenges from the elements.
Transforming Your Home with Simple Updates
As part of my professional painting services, I recommend simple enhancements to update the house's appearance. One effective solution is accentuating the shutters with a touch of color. The medium grey chosen by the homeowner, for example, creates a striking contrast with the existing brick foundation and siding. This subtle change not only revitalizes the house's look but also provides a satisfying before-and-after effect that everyone can appreciate.
Professional Painting Tips for a Seamless Finish
Are you planning to give your home a fresh coat of paint? Allow me to share valuable insights to consider before starting your painting project. I always emphasize thorough surface evaluation and preparation to ensure a seamless and long-lasting paint job.
Meticulous Surface Evaluation for Optimal Results
When I assess your home, I meticulously examine the condition of the stucco, looking for signs of discoloration or aging. To achieve optimal results, I focus on thoroughly washing the surface to eliminate any contaminants that might hinder the new coating's adhesion. Stucco, being highly porous, requires special attention to achieve a flawless finish.
Achieving a Flawless Foundation with Stucco Repair
Stucco repair is another crucial step in the process. Addressing any visible imperfections or damaged areas is essential to create a solid foundation for the new finished coat, ensuring a seamless blend with the rest of the home's exterior.
Safeguarding Against Moisture-Related Issues
To protect your home from moisture-related issues, I identify joints and areas prone to water infiltration. Applying caulking is vital to prevent future failures and maintain the integrity of your home's structure. My priority is sealing vulnerable areas and painting over them to provide enhanced durability and a cohesive appearance.
Consistency in Colour for a Polished Aesthetic
Maintaining colour consistency is crucial for a polished and unified look. Achieving this involves temporarily removing eavestrough to ensure a consistent coating throughout the exterior. My attention to detail extends to the joints between windows, doors, and stucco. If door frames are painted, I ensure thorough preparation to guarantee proper adhesion and a tight seal.
Comprehensive Assessment for Lasting Results
Throughout the evaluation process, I identify and address any areas requiring additional attention. For example, basement windows may need caulking to fill in gaps and enhance their appearance. A comprehensive assessment is crucial as the final paint job significantly impacts not only the visual appeal but also the longevity of various components, such as windows, stucco, and brick.
Trust the Professionals for Exceptional Results
As a professional painter, my goal is to deliver exceptional results that stand the test of time. My expertise ensures that your home receives the care and attention it deserves, enhancing its appearance and preserving its structural integrity against the elements. If your home needs an update or has peeling paint, don't hesitate to reach out to me for a free estimate. Together, we can transform your house into a vibrant and well-maintained home.
With these insightful tips and my expertise, your home is in good hands. Remember, investing in proper exterior maintenance and painting will not only enhance your home's appearance but also extend its lifespan. Let's get started on revitalizing and protecting your home today!
Recent Projects
Kitchen Cabinet Transformation
Before After So, what if you are happy with your cabinet layout, but would love to add a couple pieces to make it just right? Our clients in west Winnipeg had that scenario. Their […]
The Classic Oak Kitchen - Kitchen Cabinet Spraying
Ron and Donna have a beautiful home which was built approximately 30 years ago. Their kitchen cabinets, solid oak, and grand in the 90's, are not as chic as they once were. This is a very common s […]
Recent Articles
Elevate Your Home with a Professional Paint Job: A Comprehensive Guide with Video Tutorial
A fresh coat of paint has the incredible power to rejuvenate your living space, making it feel brand new. However, embarking on a successful painting project requires thorough preparation. To start, […]
The Significance of Choosing a Reputable Painter for Warehouse Painting
Warehouse painting plays a crucial role in maintaining the appearance, functionality, and safety of industrial spaces. As warehouses are subjected to heavy use, exposure to harsh elements, and potent […]