Save Money and the Environment: Repairing and Restoring Wood Windows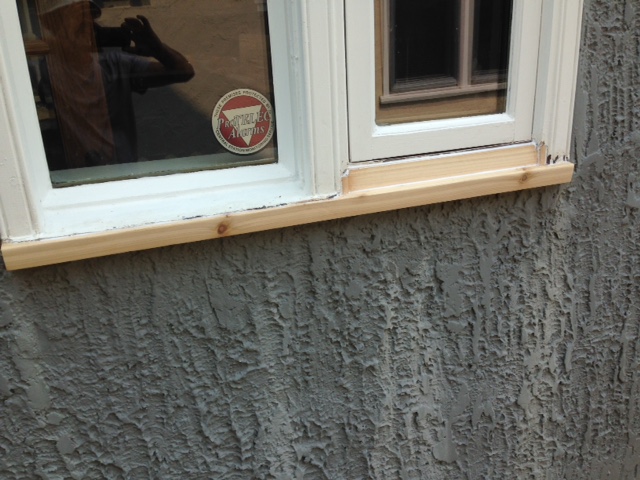 Don't replace your windows before reading this blog!
Introduction:
In a world where planned obsolescence dominates, it's essential to consider sustainable and cost-effective alternatives. When it comes to windows, many people assume that replacement is the only option. However, in this blog post, we'll challenge that notion and shed light on the benefits of repairing and restoring wood windows. By choosing this eco-friendly option, you can save money, reduce waste, and enjoy functional windows for years to come.
Assessing the Condition of Wood Windows
Before succumbing to the idea of window replacement, it's crucial to evaluate the condition of your wood windows. Often, windows can be salvaged and brought back to their former glory with the right restoration techniques. Look for signs of damage, such as rot or decay, and assess the overall structural integrity. You'll be surprised to discover that many wood windows can be effectively repaired.
The Benefits of Repairing Wood Windows
Repairing wood windows offers several advantages over replacement. Firstly, it is a cost-saving measure. Window replacement can be a significant investment, especially if you have multiple windows to replace. By opting for repairs, you can allocate your budget more efficiently and potentially save thousands of dollars.
Secondly, repairing wood windows is an environmentally friendly choice. It reduces the amount of waste that goes into landfills, as perfectly usable windows can be preserved and restored. This sustainable approach aligns with the principles of reducing our carbon footprint and promoting a greener future.
Restoration Techniques for Wood Windows
Restoring wood windows involves a series of techniques that bring them back to their original condition. These techniques may include repairing rotted wood, re-glazing, repainting, and replacing hardware. It's important to consult with professionals or follow expert guidance to ensure proper execution of these restoration methods.
Maintaining Restored Wood Windows
Once your wood windows have been repaired and restored, proper maintenance is crucial for their longevity. Regular cleaning, inspections for any signs of damage, and applying protective coatings will help preserve the beauty and functionality of the windows. By implementing a maintenance routine, you can extend the lifespan of your restored wood windows.
Conclusion:
In a world that often promotes replacement over repair, it's important to challenge this mindset and consider sustainable alternatives. Repairing and restoring wood windows not only saves you money, but also contributes to a greener environment by reducing waste. Before hastily opting for window replacement, take the time to assess the condition of your wood windows and explore the benefits of restoration. You'll be amazed at how much you can save and the beauty you can revive with this eco-friendly approach.
Recent Projects
Kitchen Cabinet Transformation
Before After So, what if you are happy with your cabinet layout, but would love to add a couple pieces to make it just right? Our clients in west Winnipeg had that scenario. Their […]
The Classic Oak Kitchen - Kitchen Cabinet Spraying
Ron and Donna have a beautiful home which was built approximately 30 years ago. Their kitchen cabinets, solid oak, and grand in the 90's, are not as chic as they once were. This is a very common s […]
Recent Articles
Elevate Your Home with a Professional Paint Job: A Comprehensive Guide with Video Tutorial
A fresh coat of paint has the incredible power to rejuvenate your living space, making it feel brand new. However, embarking on a successful painting project requires thorough preparation. To start, […]
The Significance of Choosing a Reputable Painter for Warehouse Painting
Warehouse painting plays a crucial role in maintaining the appearance, functionality, and safety of industrial spaces. As warehouses are subjected to heavy use, exposure to harsh elements, and potent […]