Paint or Lacquer, Which Is Best For My Kitchen Cabinets?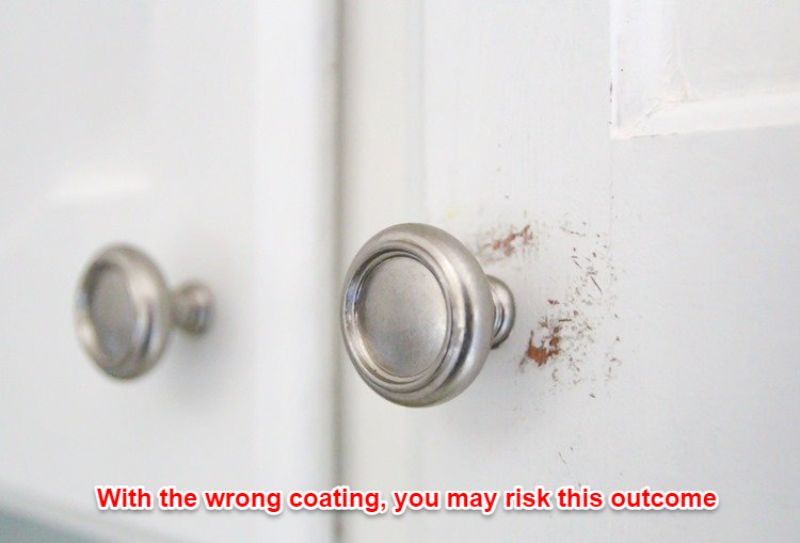 Choosing paint coatings is sometimes a hard as choosing colours! Most reputable paint companies have many options, offering varying levels of performance, with different prices and options, for the different areas in your home you want to paint. How are you supposed to know what is best for you?
If you intend to do the work yourself, the simple answer is the highest quality 100% acrylic enamel with a satin or semi-gloss sheen. All the major manufacturers sell a very high-quality trim enamel for DIY cabinet projects that can be applied to kitchen cabinets. Benjamin Moore Advance and Sherwin Williams Emerald Trim Urethane are examples. You can apply these coatings with a brush, or a small roller and it will provide a decent finish. Don't skimp on the preparation, you need to wash with a degreaser, sand, prime with an appropriate primer or stain blocker, and sand again. Then you are ready to paint.
At Colour Scheme Professional Painters, we have spent years re-spraying oak & other wood species of kitchen cabinets & our experience shows that even the highest quality store bought paints, do not stand up to the demands of the kitchen environment, even when sprayed.
https://www.lovelyetc.com/painted-cabinets-two-years-later-the-good-the-bad-the-ugly/
If you choose to hire us for your project, you will benefit from our experience and access to industry experts to determine the best coatings for your cabinet project. For a longer lasting and better-looking finish, it's necessary to use a product that was designed specifically for this high traffic environment. Higher quality products designed for your kitchen cabinets usually require specialized equipment to apply, training to achieve the desired results, and the products have a higher cost.
Water-based lacquers made for spraying kitchen cabinets, provide the high-performance characteristics required in the kitchen, & are an environmentally friendly choice. Sprayed with specialized equipment, a water-based lacquer topcoat provides excellent durability, a like new appearance, and is available in a rainbow of colours. The coating we use, is applied in new cabinet manufacturing, so we can be assured it is put to the test in kitchens everywhere, daily.
If you want to update your kitchen cabinets with a durable and long-lasting coating, spraying with water-based lacquers is what we recommend for a professionally applied coating.
Give us a call 204-452-3633 or contact us and we'll be happy to help with your kitchen project!
Recent Projects
Kitchen Cabinet Transformation
Before After So, what if you are happy with your cabinet layout, but would love to add a couple pieces to make it just right? Our clients in west Winnipeg had that scenario. Their […]
The Classic Oak Kitchen - Kitchen Cabinet Spraying
Ron and Donna have a beautiful home which was built approximately 30 years ago. Their kitchen cabinets, solid oak, and grand in the 90's, are not as chic as they once were. This is a very common s […]
Recent Articles
Elevate Your Home with a Professional Paint Job: A Comprehensive Guide with Video Tutorial
A fresh coat of paint has the incredible power to rejuvenate your living space, making it feel brand new. However, embarking on a successful painting project requires thorough preparation. To start, […]
The Significance of Choosing a Reputable Painter for Warehouse Painting
Warehouse painting plays a crucial role in maintaining the appearance, functionality, and safety of industrial spaces. As warehouses are subjected to heavy use, exposure to harsh elements, and potent […]